YOU ARE INVITED…
To Take a Quantum Leap in Your
Leadership!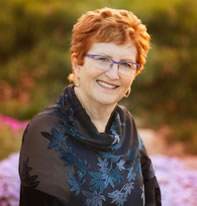 Hi!
My name is Marceta Reilly and I am president and CEO of Reilly and Associates Academy.
Are you looking for ways to get greater commitment from staff who are feeling overburdened and underappreciated?
Are you tired of giving staff compelling reasons to get onboard and yet getting little buy-in?
Do you feel frustrated not knowing what to do next to get your staff engaged in making important changes?
Well don't be discouraged. Your presence here tells me that energizing your staff is important to you, and I like that about you!
You see, I've been in your shoes. With over 30 years of experience as a teacher leader, principal, and superintendent, I have learned ways to turn reluctant staff into loyal, committed supporters and team leaders.
So I invite you to register for my online course, Leadership That Inspires. Learn ways to re-ignite commitment among your staff and grow their confidence and competence.
In 6 weeks, you will learn ways to:
"Show up" so that your staff feel empowered rather than overlooked;
Listen so that you understand underlying emotions that are keeping people stuck;
Ask questions that elicit deeper thinking and new insight rather than repeating the same old patterns; and
Give feedback that move people to action rather than defensiveness.
But this online course offers more than just great content. It:
Helps you put these new skills into Systematic Practice,
Focuses your efforts with Weekly Goal Setting, and
Offers coaching conversations and sharing with other like-minded learners in twice monthly Community Calls with me.
And the virtual aspect of the course makes it easy to weave the course into your already busy life. You can learn at your own pace and will get feedback about progress all along the way.
So… Are You ready?
Ready to try something different that will change the results you are getting with your staff?
"…Marceta has guided me to see a global perspective about how I lead… I now have my own vision and mission…The experience has given me a judgment-free opportunity to hone my leadership skills that would have, otherwise, not happened. She believes in my ability to make a positive impact at work and in life…." Tammy Goldeison.
Join Marceta for the Live Fall Session of
Leadership That Inspires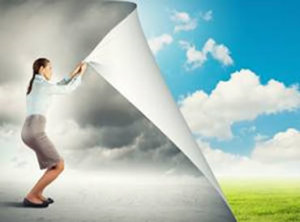 Each week you'll become clearer, more confident, and focused as you develop your vision for the kind of leader you want to be.
Your staff will open up as they believe you care about them.
You'll begin to see results in the conversations you have with staff as you listen more carefully and ask questions that give them the opportunity to be heard.
Your feedback will begin to help them move from feeling unappreciated and downtrodden to respected and encouraged.
And you will begin to get the results you want: greater commitment and focus from your staff.
The 6 week online course features:
One week each for Orientation and Graduation
My 3-Step Orientation designed to assess your current leadership beliefs, skill set and vision so that you gain clarity about exactly where you want to be in six months
Four in-depth learning modules
Six Leadership That Inspires Community Calls LIVE with Marceta Reilly to personalize your course experience
Six months' access to the online Reilly & Associates Academy where you'll enjoy the course content, (audio recordings, video, and bonus resources) to complete on your own schedule, and have access for review
18 engaging lessons and exercises that you can put into immediate practice to build new leadership skills and habits
GET ON OUR WAITING LIST!
Drop us a quick email to: marceta@marcetareilly.com and let us know you're interested. We'll notify you as soon as the next training dates are available.
WHY Leadership That Inspires is exactly what you are looking for…
The content of Leadership That Inspires is based on the principles in our bestselling book, Coaching Conversations. The course teaches skills proven to accelerate the growth and effectiveness of your leadership. It shows how and where to put those skills into action, guides your initial steps, and keeps you accountable for following through. That's the recipe for results!
In this course, you'll receive training that moves you through the steps of creating your leadership mindset and practicing the skills you must have to bring that vision into life.
After the Orientation I recommend you spend two weeks on each module to begin to weave the new leadership habits into your current work and life.
MODULE 1: DEVELOPING YOUR LEADER MINDSET
Develop the confidence to show up like a leader and learn practical ways to embrace your leadership "posture" with positivity and confidence. You will:
Discover what kind of leader you want to be
Create a clear vision of what that looks like and sounds like in practice
Master self-accountability so you make consistent progress
MODULE 2: LISTENING TO UNDERSTAND
Learn proven strategies to listen deeply so that you build strong, trusted relationships with staff. You will:
Sharpen your understanding of what good listening looks like and sounds like
Discover four unproductive patterns of listening to avoid at all costs
Leverage three components of good listening so you hear the message beneath the surface
MODULE 3: ASKING POWERFUL QUESTIONS
Learn to ask questions that elicit deeper thinking and new insight rather than repeating the same old patterns. You will:
Learn the kind of questions that create powerful conversations
Discover the importance of expressing positive intent when asking questions
Practice designing questions that take thinking beneath the surface.
MODULE 4: GIVING REFLECTIVE FEEDBACK
Give feedback that moves people to action rather than defensiveness. You will:
Compare the effectiveness of three different types of feedback
Learn three ways to frame feedback comments so that staff feel visible and respected
Create a frame for starting those difficult conversations you have been avoiding.
"…I learned more in the first 15 minutes than I have in any full day professional development. I've already talked to my boss about the meeting…"
"…As a 'seasoned' veteran principal and former athletic coach, I was very skeptical at the thought that I was enrolling in a 'coaching' course! Now after working with Marceta, I wonder why in the world didn't I do this at the start of my career? Marceta' approach in presenting materials and her questioning skills make the learner really evaluate where they are and where they could be and would like to be…"
Questions? Email me at marceta@marcetareilly.com to schedule a 30 min call.