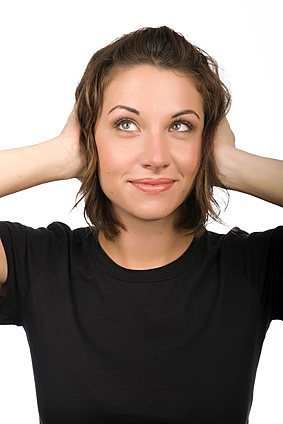 Sometimes people we work with seem very resistant to our ideas. No matter what logical reasons or explanations we give them for our decisions, they still are angry and continue to stir up agitation within the staff and community.
The special ed mom who wants her child treated like a normal student, but wants special treatment when discipline is involved.
A veteran teacher who rallies against implementing a new reading curriculum despite the fact that current student reading scores are dismally low.
The board member who wants to continue agitating for adoption of a random drug testing policy that failed in a 5-2 board vote.
We wonder why our best arguments fall on deaf ears. We've shared all the compelling data. We've been transparent about our process and the many options we investigated. We explained the results others have had who have adopted this same decision. But nothing seems to lower the heat of their passion.
The problem is, administrators are speaking from the head — their arguments are based in logic. The parent, teacher, and board member are speaking from deeply held beliefs based in the heart. While logical arguments are important, they have no power to persuade beliefs from the heart.
So how do leaders navigate the land mines in these kinds of situations? Where do they find a sweet spot for win-win solutions?
They start by looking at the situation from the other person's point of view. What are their complaints telling you they care about?
Maybe the mother wants to be sure the school appreciates her child as much as she does.
Maybe the veteran teacher feels uncomfortable with the new instructional practices and isn't sure he will be competent in the new system.
Maybe the board member is passionate about protecting at-risk kids.
So instead of responding about the details of the specific incident, respond to what they care about.
Show the mom how you appreciate her child by talking about the delightful things you have seen her child do. Then you can transition the conversation to how you are addressing her needs appropriately for her age and abilities.
Tell the veteran teacher how you understand it is going to be hard and take extra time to learn the new instructional practices for the curriculum. And tell what value his teaching now brings to students. Express faith in his ability to weave these new practices into what he is already doing well.
Ask the staff to tell stories at the next board meeting about all the things they do to identify and help re-direct students who are at-risk for drug involvement. Have them give data about number of students identified and helped in a typical year with the policy and procedures already in place. Emphasize how every board member cares about this issue and how much students have been impacted for the better because of good practices already in place.
These are ways to show you are a person who understands and cares about the things others do. There is a "sweet spot" that is "win-win" for everyone. Use reframing to get you there!